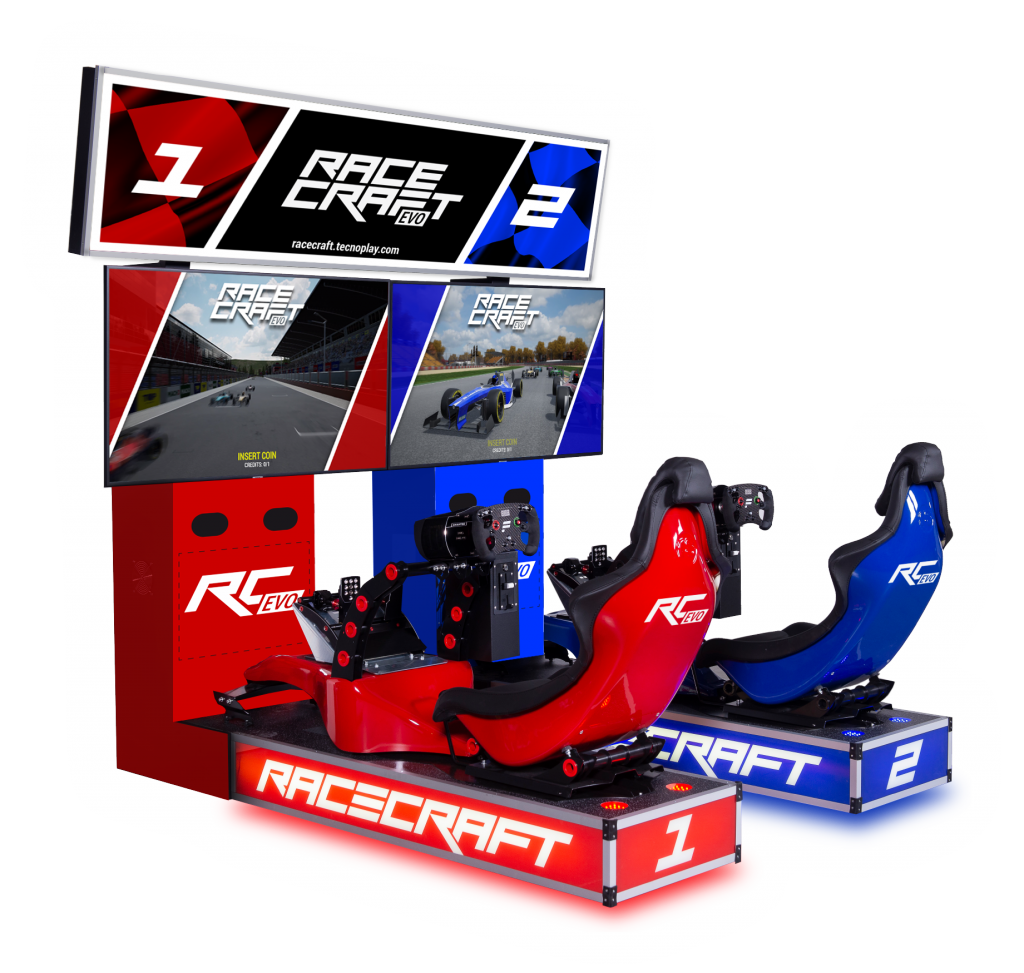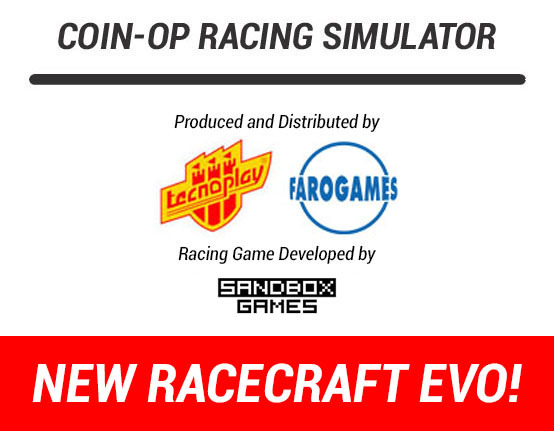 The Evolution of Sim Racing as Entertainment.
New Contents and New Game Modes. Available both as software update and as new machine with rebranded cabinet.
LOTS OF NEWS:
40 Race Tracks with different difficulty
20 Secret Race Tracks on Random choice
5 Single-Player Seasons
Hotlap: beat the best lap time
Remontada: starts last and finish first
Improved visuals and user interface
Sport's Penalty Flag System
Interactive rearview mirror
OTHER FEATURES:
Multiplayer up to 8 Player
3 different driving level
Kid Mode with Gas and Brake on the Steering Wheel
Professional Steering Wheel with force feedback
Sport Design Cabinet available in 8 different colors
WATCH THE RACECRAFT EVO VIDEO
RACECRAFT STANDARD EDITION
RACECRAFT MOTOR VALLEY CUP
RACECRAFT STANDARD FEATURE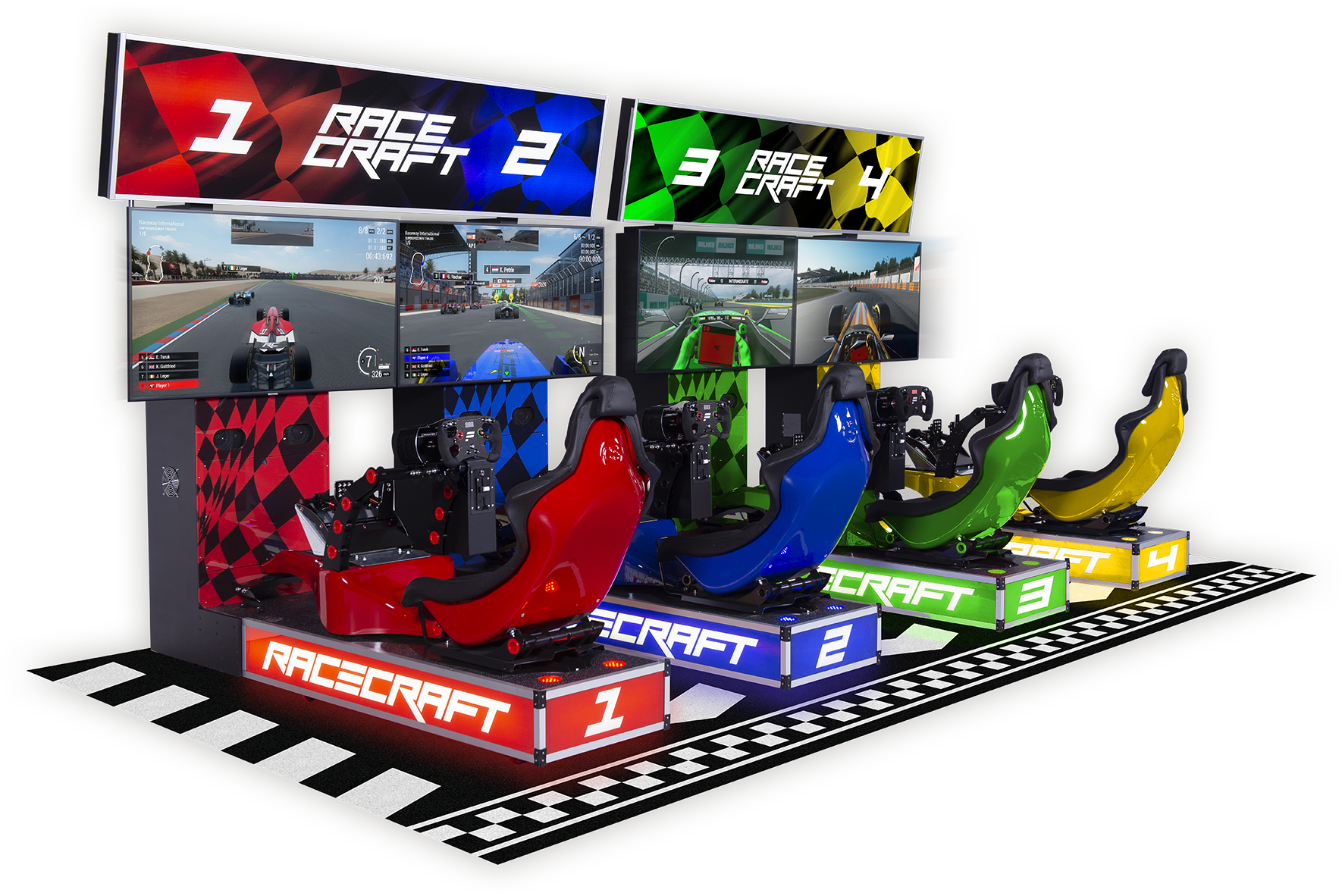 FEATURES
Multiplayer, up to 8 Players
Professional Gear
55" Screen
Steering Wheel with Force Feedback
Professional Audio 2.1 with Subwoofer
Available in 4 Different Colors (R/B/G/Y)
Kid Mode
15 Original Race Tracks
4 Camera Views
Administration Menu with Easy Navigation
Full Data Analysis Statistics & Options
Racecraft is the first Coin Op Racing Simulator created specifically for the Amusement market.
Racecraft, thanks to its 3 progressive levels of driving difficulty: Easy / Medium / Hard, makes the thrill of simulative driving accessible to the casual gamer while engaging at the same time the expert player who is looking for the pure hardcore simulation.
Racecraft has 15 original circuits each having different technical characteristics designed to bring out driving skills and match preferences of racers.
Multiplayer with two to four seats, allows players to keep challenging each other race after race, thanks to its immediacy and well balanced synergy with bots on the track.
Racecraft is designed to be accessible for young players too. Kids Mode allows children not tall enough to use the pedals to drive using only the steering wheel.
Racecraft is an innovative entertainment proposal that is having an important success and represents a unique attraction for Amusement Arcades and Family Entertainment Centers.

Average Revenues from Arcades in Italy:
RACECRAFT IS THE TOP GROSSING RACING TITLE!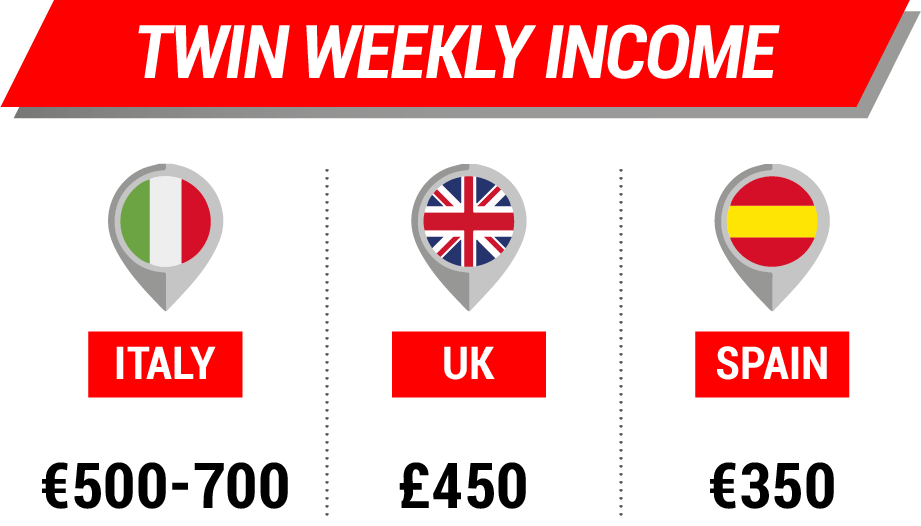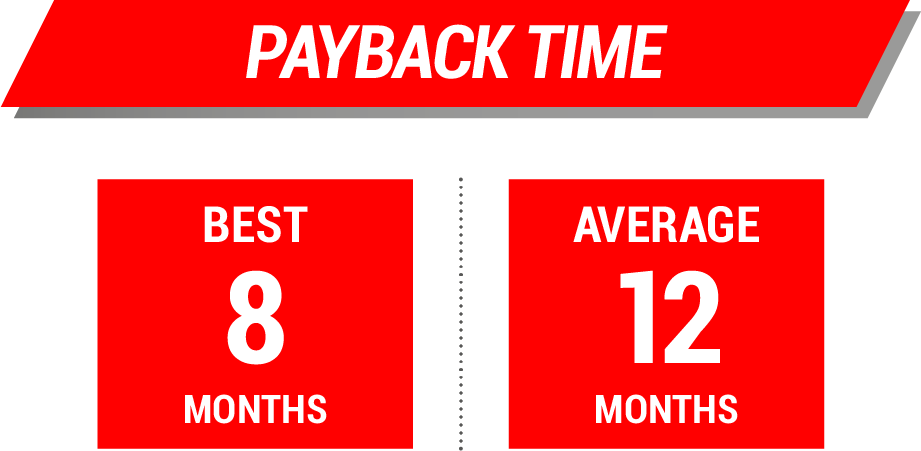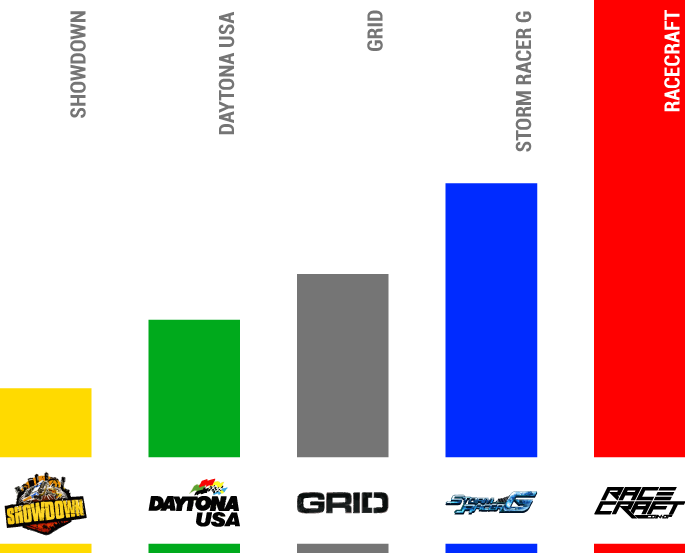 DISCOVER ALL THE RACECRAFT ARCADES